WHERE EMPATHY

MEETS EXCELLENCE
Honesty is the first chapter in the book of wisdom."
- Thomas Jefferson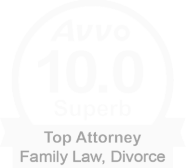 In Your Fight For a Brighter Tomorrow, We Fight For You and Win With You
You can't go back and change the beginning, but you can start where you are and change the ending."
- C.S. LEWIS
At Genesis Legal Group, when we say we're here for you, we actually mean it. For over 20 years, we've been committed to a different approach to family law: one led by empowerment, empathy, and excellence.
When you seek legal counsel, we believe you should always feel understood, respected, and cared for. Our team of elite experts is here to provide that, along with unwavering support, integrity, and a fighting spirit live you've never seen. No matter the case, no matter the desired outcome, our promise is to be fiercely and compassionately advocate for your rights and best interests, bolstering you forward to the brighter future you deserve.
We've reached successful outcomes on thousands of cases, and we're incredibly proud of the impact we make in the lives of the people, families, and communities we serve. We're always here to be your ally and your light during dark times, dedicated to your success and committed to your future.
At Genesis Legal Group we have over 20 years of experience in winning family law and divorce cases in Arizona. We understand that divorce can be one of the most stressful, difficult, and uncertain times of your life.
As Arizona attorneys practicing Divorce, Criminal Defense, DUI, Family Law and Personal Injury we strive to provide passionate, honest, compassionate, and aggressive legal representation to put you at ease and protect your legal rights at what ever cost.
Because we bring over 20 years of experience, we understand what judges in Arizona and Michigan are looking for in a successful case. This allows us to be aggressive with each case to ensure we provide the best outcome for our clients.
HOW OUR
EXPERT ATTORNEYS
CAN HELP
WHAT DO PAST CLIENTS SAY?
SUCCESS
STORIES
Goldie Ludwig was absolutely amazing. Not only was she professional and knowledgeable she took the time to make sure I understood everything. Her paralegal Daniel Estrada was wonderful to work with as well. They are a great team. They got back to me on everything promptly. I could not thank them both enough. I will highly recommend them to my family and friends.
Kevin and his paralegal handled my divorce. They operated with respect, care and compassion. They handled my divorce with speed, knowledge and skill from many years of handling divorces and their expertise dealing with AZ courts. My divorce ended with a fair settlement for all parties due to their guidance. They have made my life less stressful being able to rely on them during that stressful time. I would highly recommend Kevin and his team. I can now move on with my life with confidence in the settlement his team helped me achieve.
Kevin Jensen is simply amazing!! He assisted me through a very difficult stressful enforcement and parent modification issue. Not only is he incredibly knowledgeable but he went above and beyond to really "know" my case, care about the issues and my children; but he always made time for whatever issue arose. His staff is also absolutely superb as well. I would not only go back to get Kevin again if needed but would highly recommend him to anyone and everyone I know. If you want to feel supported, cared for and confident that you have someone who will fight for you - Kevin is the attorney for you!
Kevin Jensen is an amazing attorney. I would not have survived my divorce without Kevin's expertise, and the help and support from his team. Jensen Family Law has been with me every step of the way during my divorce process. Kevin and his team are so kind, professional, and very timely. I have always been kept up to date on my case and there isn't anyone other than Kevin Jensen, that I would recommend as a Family Law Attorney. Whatever the case is, Jensen Family Law is the firm that can get it done. Working with Kevin and his team has been a huge blessing for me!
TOP RATED
LAW FIRM
IN
ARIZONA & MICHIGAN